St Radigunds Education Centre
Our stage 3 'modular' module was initiated with a group site analysis assignment, which entailed the design of a master-plan for the St Radigund's site. Our urban master-plan included residential units, student accommodation, a boarding house and an auxiliary education facility, each member chose a specific building to focus their project around. 
The primary concept for my design of the education centre was to create a 'heart space' to the overall site on St Radigund's. The education centre would act as an origin point on the site, where all routes through the site would intersect. The centres location was precisely chosen due to its proximity to; the existing St John's Church Of England Primary School, the Great Stour River and the opposite field, to be used for horticulture. Another consideration for the centre's location, as it is the only civic building on the site, was that it should be one of the first buildings many visitors into Canterbury will see.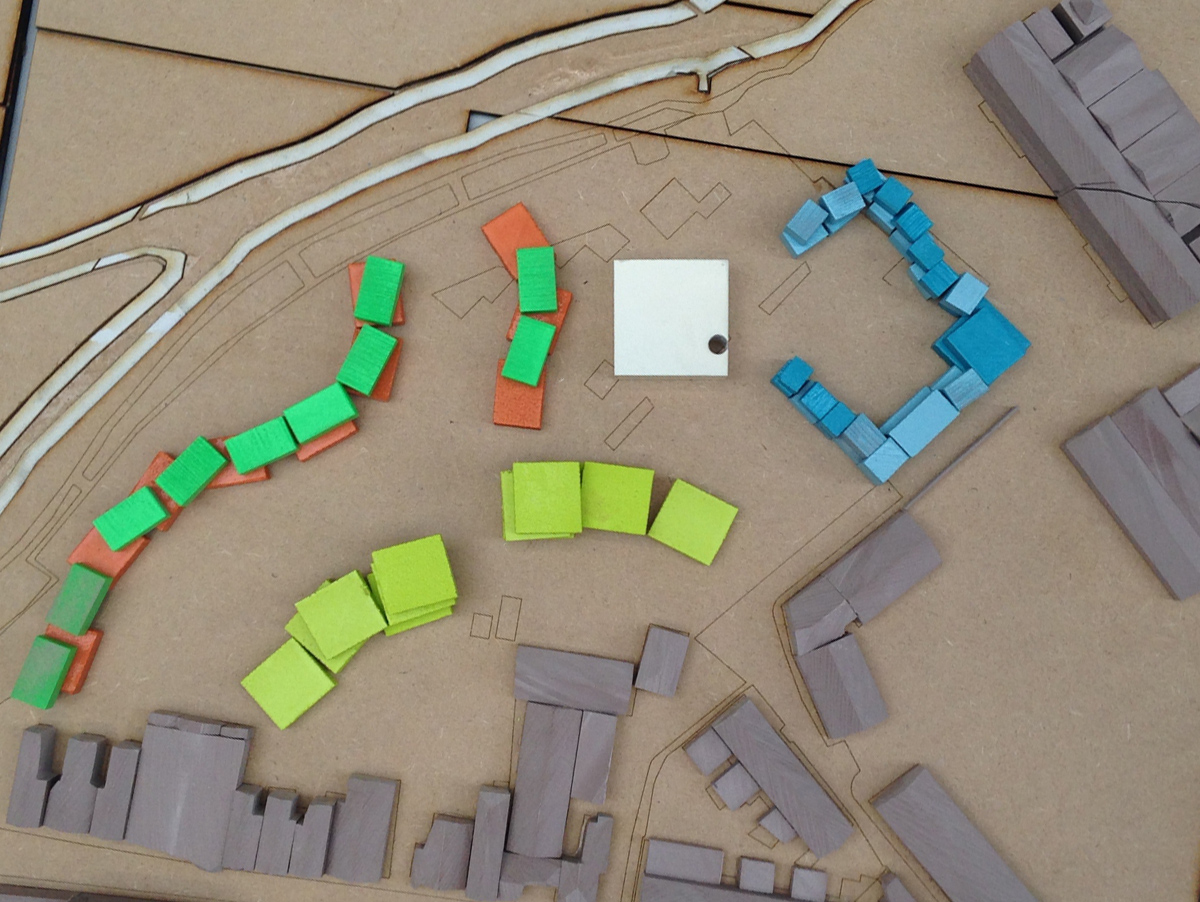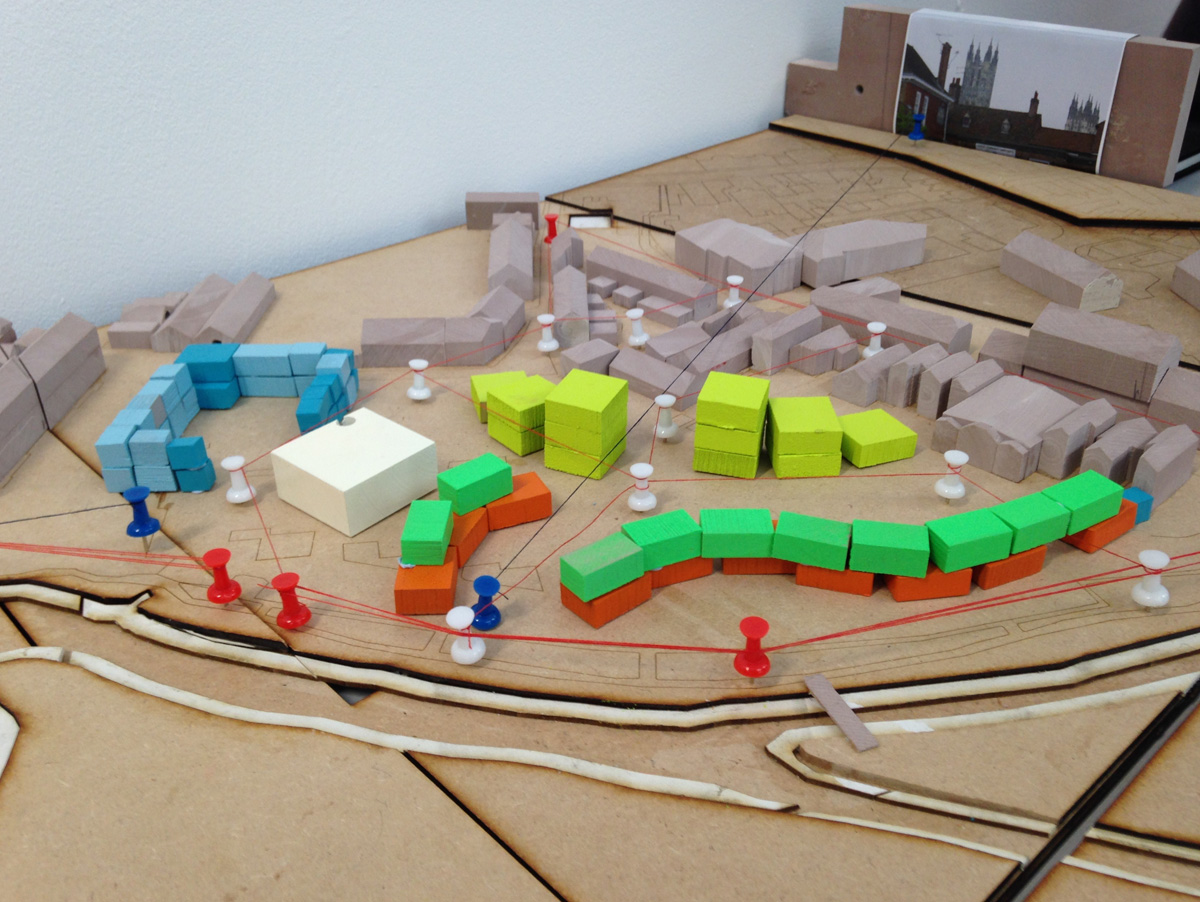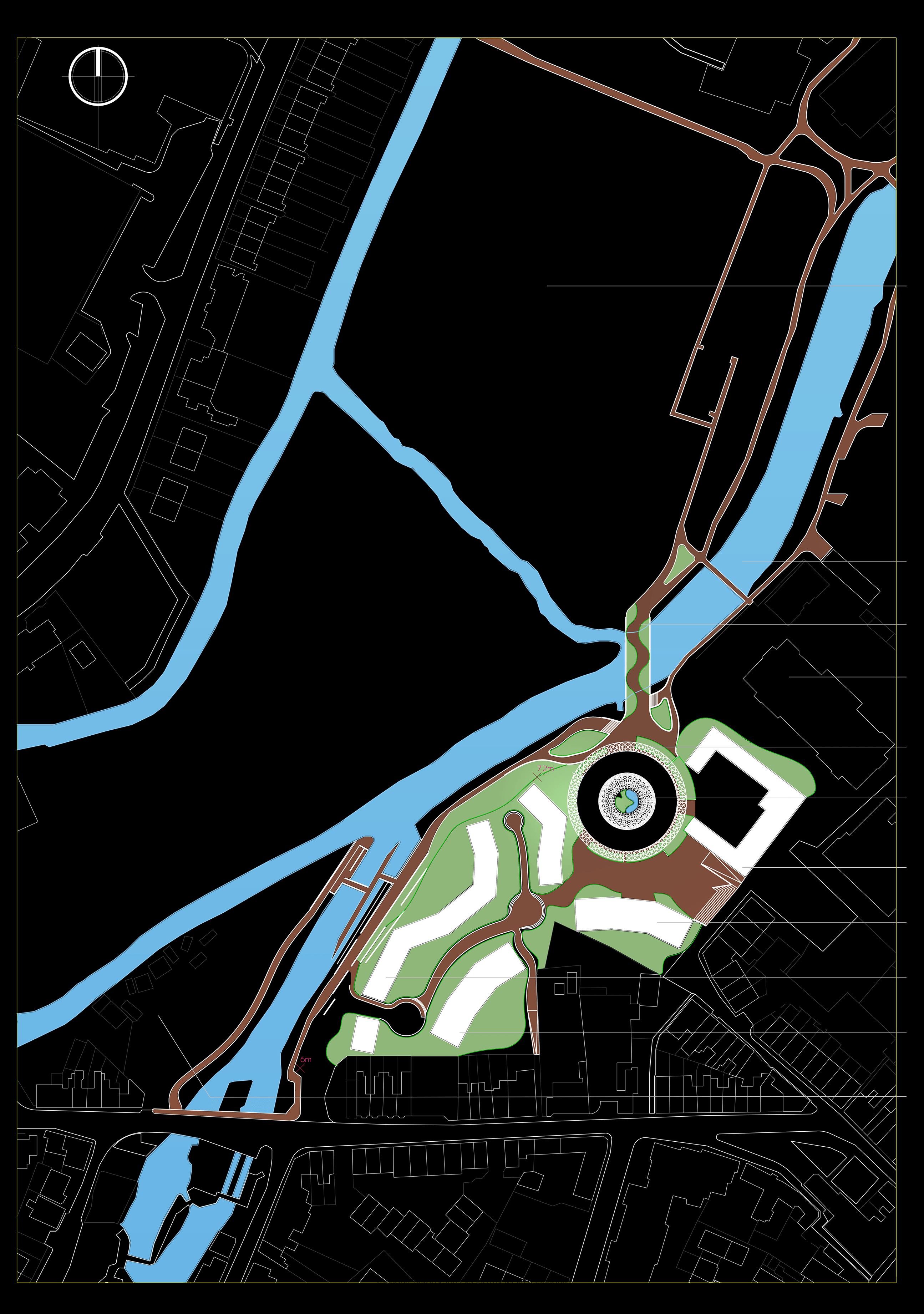 Proposed Education Centre
Proposed Residential Units
Public 'Heart' Space
The Centre's heart is a courtyard, from which six classrooms, a hall, offices and laboratory open onto
Each classroom is situated on the ground floor in order to provide access to each classroom's garden. The gardens provide both a pleasant view out (disclosure) and act as a natural passive barrier (privacy). The design of the centre, with a roof that appears to float above it, is that of a circle, intended to carry the concept of a 'heart' or centre to the site. The centre incorporates direct access to the boarding house, through the centre's eastern gardens, which help to reduce public access into the Boarding House's private courtyard.
Breaking Boundaries
A key characteristic of the design was that of breaking boundary's, both physical and mentally
While the river and surrounding roads have benefits of zoning and creating a sense of security, they also create an island space not easily permeable. To allow for relaxed access to the site a new bridge, or 'Garden over the Stour' is situated orthogonally north from the education centre. Helping to reduce the boundary between the fields surrounding the site. Tranquil gardens continue from the bridge leading up to the entrance of the education centre. In order to create privacy around the more residential areas, a combination of controlled gardens and changes of level are employed, keeping paths 1.2m below the ground floor of the houses and flats.